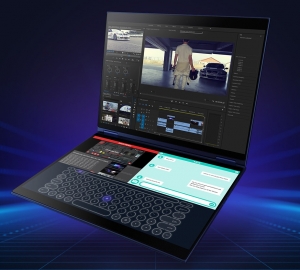 Asus showed the world "Project Precog" at Computex 2018, Imagine a slim laptop with dual touchscreens, one of which can transform into an adaptive keyboard and trackpad combo that can dynamically change the position of keys based on where your fingers are.
Imagine a laptop that learns your work routines and can conserve battery life to anticipate an upcoming video conference, Basically, a laptop that adapts to you instead of vice-versa.
All-encompassing vision for AI
"Project Precog implements a novel dual-screen form factor for flexibility, expand ability, and increased productivity. With a 360° hinge joining the two displays, the PC can be used in four modes — Stand, Book, Tent, and Flat — while providing twice the screen space of traditional laptops. This innovative form factor frees gets rid of the traditional physical keyboard and touch pad setup, replacing it with the flexibility to work as either an extended screen or as a customizable interactive interface." says the Asus global website.
The laptop adapts to your needs, and can function in 4 different configurations "Book" mode, allowing you to work on two screen at the same time all like reading a book, there's also "Tent" mode which has been hitting the market recently, allowing you flip over the keyboard, the laptop also goes completely flat as seen below, it looks like apps can be dragged virtually anywhere on the two screens to fit the user's preferences.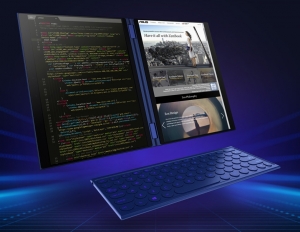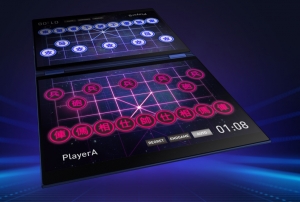 An array of sensors can predict where your fingers will rest and adapt input devices accordingly, they didn't reveal any hard specs such as CPU and GPU options or screen resolutions.
The screen shots look highly impressive as I'm sure the price tag will be, maybe it's time to recycle those old technology items around the house to help with the upgrade when the Precog is released, Recycle Your Tec can certainly help with this side of things.
https://www.almwholesaleltd.com/wp-content/uploads/2018/04/ALM-Wholesale-Logo.jpg
2179
2813
Ross
https://www.almwholesaleltd.com/wp-content/uploads/2022/05/ALM-Logo-Updated-300x159.jpg
Ross
2018-10-09 15:36:39
2018-10-09 15:37:12
Asus Dual-Screen Laptop If The Future, Precog is coming 2019.