10 Of The Best Android Applications of 2018
10 Of The Best Android Applications of 2018
As 2018 draws to a close, we're going to look back at some of the best FREE applications from 2018, all of which are available on Android, we're not going to cover Facebook, Instagram, Uber, Twitter or WhatsApp as these are all fundamental applications.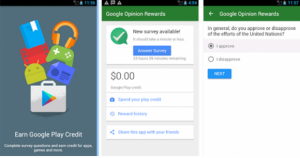 While many are free, some of the best Android apps in this list require you to pay actual money. If you're a skinflint, that's a problem, which is why you should definitely have Google Opinion Rewards installed.
Complete short surveys for Google and you'll be given credit to spend on the store. Sometimes that could be 50p, sometimes 10p, but it all adds up and no survey takes longer than a minute or two. Seriously, download this now.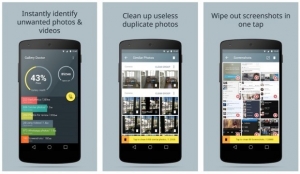 Let's face it: we all take a lot of photos, and not all of them are world beaters. The trouble is with limited storage, your phone can quickly become overrun with mediocre snaps. Yes, you can manually delete and back them up, but with the help of Gallery Doctor, that process can be entirely automated.
Gallery Doctor hunts down duplicate images and highlights them for deletion, but better still it knows what makes a good photo and can highlight your weaker efforts for deletion. Don't worry, you can check its working to make sure you're not deleting any classics – but it's a helpful extra critical eye when trying to reclaim precious space.
Avast Antivirus & Security is a powerful antivirus app that you can trust; its PC counterpart is one of the best free antiviruses. For those who want comprehensive cover, plenty of additional features are available as in-app purchases, including geofencing and remote data recovery. For those who just want basic protection, however, you'll find this does everything you need for free.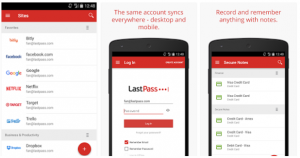 We all know the rules about password security, but we also know it's really, really boring to be good. Fortunately, LastPass takes away the hard work, making it easy to be secure. And it's free, to boot.
You'll need to spend a little time setting it up, but once you're done on desktop, you're good to go on mobile. LastPass will generate long and hard to crack passwords unique to each site. The beauty is that you never need to memorise it. The app will detect a login screen, you sign in with your master password or thumbprint and it will automatically fill in your details. Security for the lazy!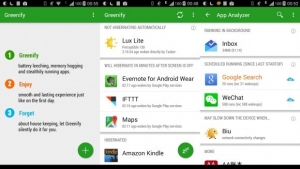 Getting the most from your phone's battery is always key. Lollipop may have its own set of battery-saving tools, and many phones now offer power-saving modes, but these should be seen as a last resort.
Greenify sits in the background helping to regulate how much battery various apps are using. It freezes the apps you tell it to when you're not using them and instantly defrosts them when you need to gain access.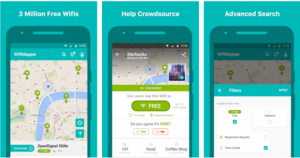 If you don't have a generous mobile data plan, you're going to want to use Wi-Fi as much as possible, but finding good, free Wi-Fi isn't always that easy. WifiMapper is the solution. Crowdsourced maps where the community shares where to get free Wi-Fi, you should never have to rely on your data again.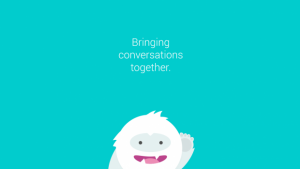 Fed up of juggling multiple social networks across loads of different apps? Snowball helps manage the blizzard of information thrown at your phone or tablet every day.
Notifications are handled in a separate drop-down tray, and you can easily cycle between different networks. Replies can be left without even having to close down the app you're currently using.
Want to remind yourself of how foolish that haircut you had five years ago was? Timehop is here to do just that. But while there's sure to be plenty of cringe-worthy moments dragged up from the past, Timehop also brings reminders of memories forgotten: that spontaneous road trip, the time you went to the zoo, or perhaps the day you met a loved one for the first time.
Plugging into Twitter, Instagram, Facebook and Foursquare, Timehop gives you a slice of your past life every day of the week. Who knew looking back in time could be so addictive?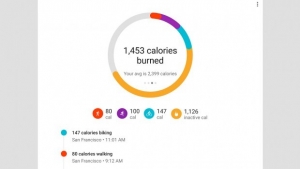 Google Fit comes preinstalled on some Android devices, but if you don't have it you should head on over to the Play store and download Google's health aggregator.
Not only does it track your walking, running and cycling activity when you're carrying your phone, but it's also compatible with smartwatch OS Android Wear for phone-free tracking. It dishes out performance-based recommendations on reachable goals and aggregates fitness data from all of the tracking apps that plug into it.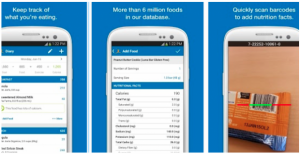 Of course, running and exercise is only half the battle if you're looking to lose weight, and My Fitness Pal covers the rest. Simply search for the food as you eat it (or scan the barcode if you're eating out), and My Fitness Pal will do the rest, giving you a full summary of how much you're eating, and how quickly you can expect the pounds to drop.
There are some paid options in there, including additional dietary plans for those who really want to take control, but the free option will be enough for the majority of people. It plugs in with the plenty of other exercise apps, along with connected scales and activity trackers, to ensure that your good behaviour is rewarded with bonus calories each day.
Why not check out some of the above applications that millions have downloaded this year, we're sure more ground-breaking applications are going to be part of our everyday lives in 2019.
https://www.almwholesaleltd.com/wp-content/uploads/2018/04/ALM-Wholesale-Logo.png
2179
2813
Ross
https://www.almwholesaleltd.com/wp-content/uploads/2018/04/ALM-Wholesale-Logo-300x232.jpg
Ross
2018-12-10 14:47:43
2018-12-10 14:47:43
10 Of The Best Android Applications of 2018